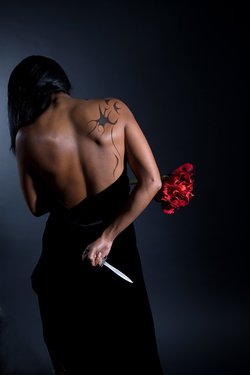 Allyson Young lives in cottage country in Manitoba, Canada with her husband and numerous pets. She worked in the human services all across Canada and has seen the best and worst of what people bring to the table. Allyson has written for years, mostly short stories and poetry, published in small newspapers and the like, although her work appeared in her high school yearbooks too!
After reading an erotic romance, quite by accident, she decided to try her hand at penning erotica.
Allyson will write until whatever she has inside her is satisfied- when all the heroes man up and all the heroines get what they deserve. Love isn't always sweet, and Allyson favours the darker side of romance.